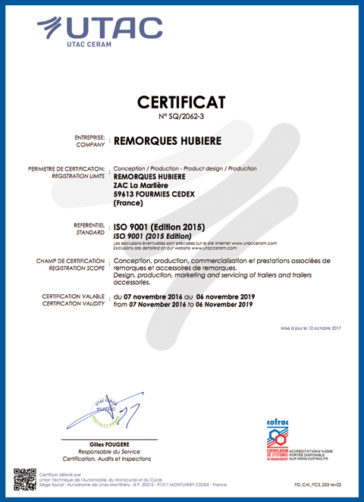 Professional trailers
& qualifications commitments
In addition to our commitment to sustainable development, Remorques HUBIERE is investing into training and compliance with regulations.
That is why all our professional trailers are built to the highest level of quality corresponding to the various accepted professional standards.
We comply with the ISO 9001 2015 standard and all our professional utility trailers are type-approved according to the standard 2007 46CE.